Enjoy our latest completely green and natural low-carb insect bread that is super quick and simple to be done at home. After 10 minutes of work the oven does the rest for you.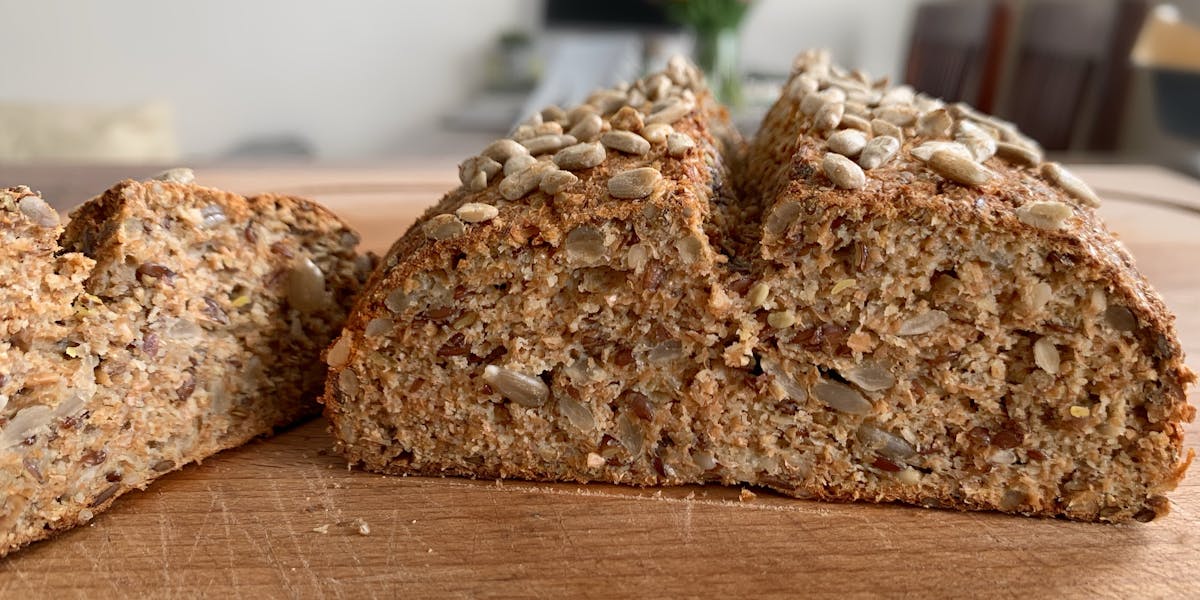 INGREDIENTS
25g of insect powder 
35g of sunflower seeds
35g of line seeds
10g of sesame 
60g of wheat bran
2 tsp baking powder
1 tsp salt
20g of sun-dried tomatoes
250g of low-fat quark
2 eggs
PREPARATION
Mix insect powder, sunflower seeds, line seeds, sesame, wheat bran, baking powder and salt into a bowl
Chop and then add the sun-dried tomatoes
Add eggs and quark and mix well until smooth
Let it rest for 10 mins
Form the dough into a loaf and and cut it 1 cm deep 
As always, no preheating needed: bake the bread 45 mins at 200 degrees (circulating air is not recommended)
Delicious bread is a treat! Even though a bakery is on every corner when you live in Germany, we enjoy our bread home made as well. Like this, you can be the boss about the ingredients and calorie count of your bread. This recipe is short on wheat, salt and no sugar is added - and we promise it is still delicious. What we love most about this basic bread recipe is that you can spice it up not with not only some tasty insects but also all sorts of ingredients such as olives, raisins, sun-dried tomatoes or blended beet root (adds a cute colour to it as well).
If you have no experience with baking bread yet, this is definitely a good recipe to start with! If you have more experience, spice it up your way.