This is the perfect sustainable alternative for expensive protein bars and the added touch of coffee gives you the kick after your workout.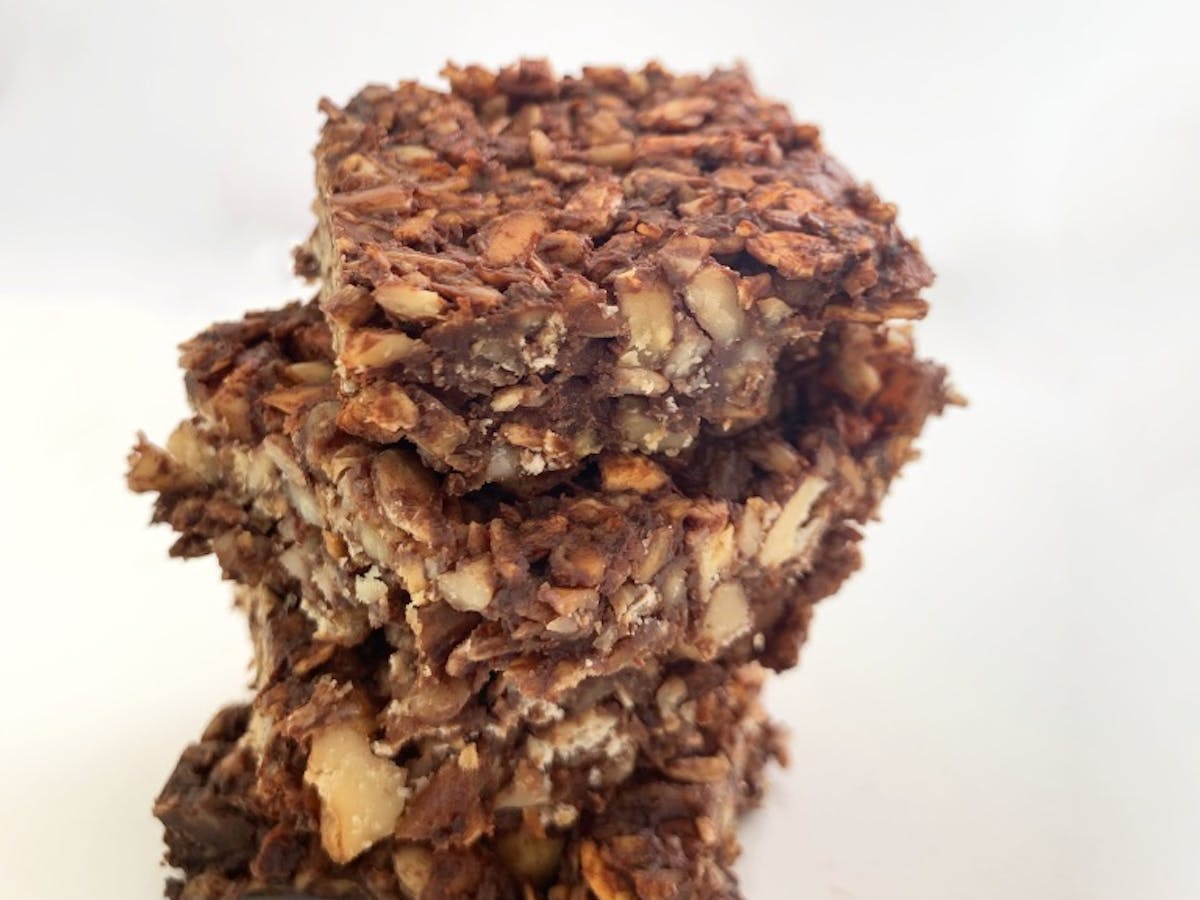 INGREDIENTS
50g almonds
50g walnuts
50g salted peanuts
50g oats
50g sunflower seeds
20g sesame seeds
30ml of espresso
1 tbsp of olive oil
5g agave syrup
50g apricots or dates
70g dark chocolate
50g protein powder from Isaac
PREPARATION
Roast the nuts, seeds and oats until slightly brown
In a separate bowl, mix the roasted nuts, seeds and oats with the olive oil, espresso, syrup, dried fruits and protein powder
Melt the dark chocolate and add into the bowl
Now, mix all ingredients well
Cover the bottom of a tray with foil and spread the delicious mix on top
Let it rest a few hours or overnight for a firm structure and great taste
Now go for a workout and enjoy this treat after!
Protein bars are excellent for muscle recovery and muscle growth. So Tom loves these self-made protein bars right after his workouts. To be honest, Johanna is snacking them through the day without the post workout. But as they are delicious and low on sugar, that is ok (well at least Johanna thinks so). When adding Isaac protein powder, your strength is powered by buffaloworms. They make a great source of protein and you make a contribution to a more sustainable life.