Scandinavian Brekkie Bowl
Add the extra twist by mixing a mug of bug into it.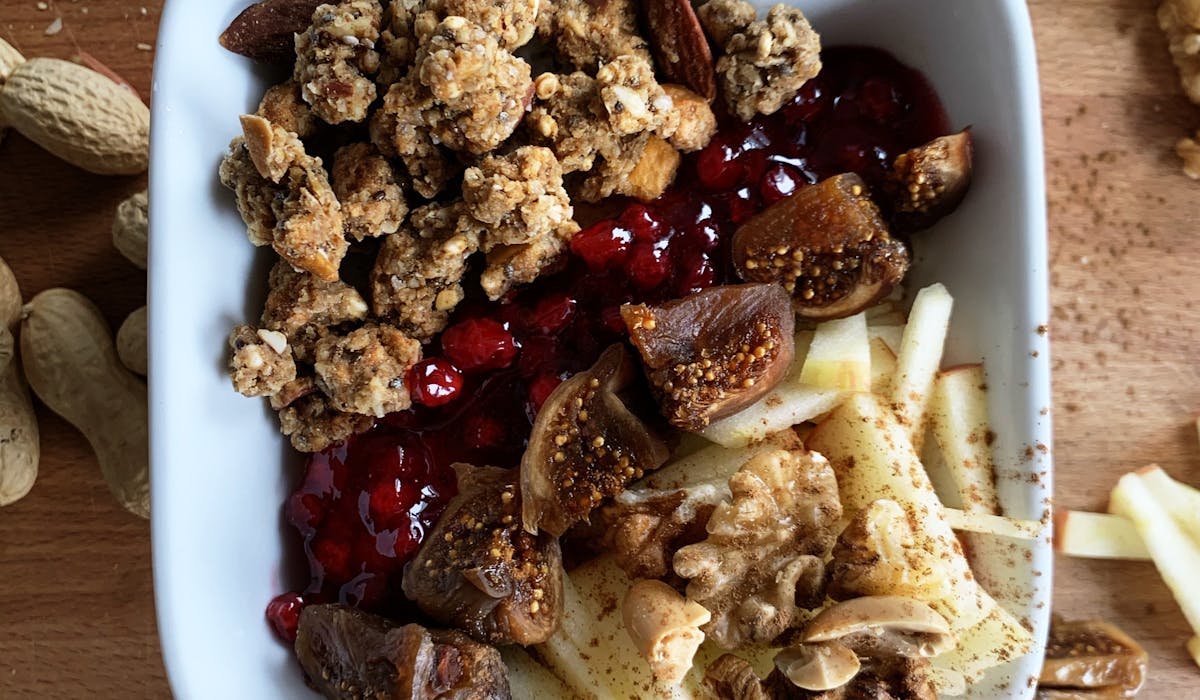 INGREDIENTS
A mug of Apple & Cinnamon Granola by snackinsect
125 grams Risgrynsgröt (rice porridge)
500 ml oat milk (or whatever milk you fancy the most)
2 tsp cinnamon
2 tbsp agave syrup
1 fresh apple
A handful of walnuts
4 fresh or dried figs
2 tsp scandinavian cranberries
PREPARATION
Cook the rice porridge with your favourite milk according to the package instructions
In the meantime, chop the apples and walnuts into small pieces
When the milk rice is done, add agave syrup and cinnamon and let is cool down a little
Now top this sweet and spicy milk rice with the rest of the ingredients and dig in!
We are the biggest fan of any kind of brekkie style and dig in like crazy every morning. It doesn't matter, if we go out for brekkie or if we treat ourselves with some awesome brekkie bowls at home. This recipe definitely sweetens our morning routine and so will it sweeten yours! You can add as many other ingredients as you like (try to stay seasonal) but this recipe gives you a full stomach and a smile on your face. As most bowls are based on yogurt or açai, we top our ingredients on Risgrynsgröt, a typical Swedish rice porridge. It's one of Johanna's favourite dishes from childhood and a must in this bowl. The porridge is then spiced up with cinnamon and agave syrup for a delicious base for even more delicious toppings.