Tested: Imago Cricket Nature Bars
TL;DR:
Healthy, well-balanced and tasty: a snack that works anytime of the day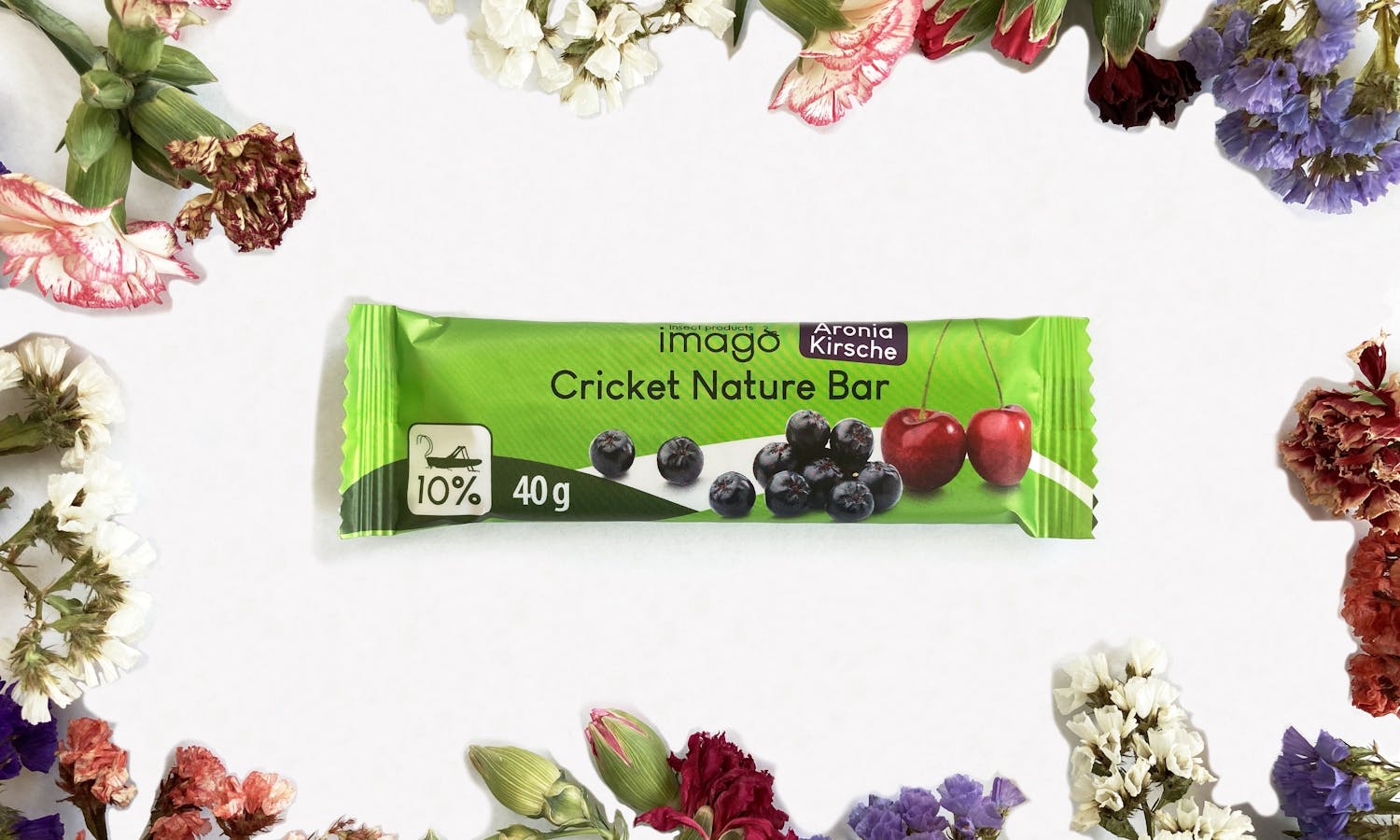 Naturally sweet, sour and a little nutty: the Ariona Cherry Bar has it all.
After our previous and tasty encounter with the Cricket Burger from Imago Insects (read our review here) we came back to Imago for more. This time we are trying the Cricket Nature Bars they offer. Once again, we were happily surprised by the different and enjoyable taste of these insect bars. But that's not all, as we also got to learn another powerfood that belongs to the world of berries. Read on for more.
The (boring) facts
The ingredients of the bars are actually very simple: fruit, nuts, crickets and a tiny bit of added flavour. The bars come in two varieties: Aronia Cherry and Vanilla Nuts. The first is primarily made of dates and almonds and, surprise surprise, adds aronia berries and cherries to the mix. Ever heard of the aronia berry (also known as chokeberry)? Neither had we. But apparently this one even has three times the antioxidant power as the blueberry [2], which is considerd an antioxidant superfood already [1].
The second is based on dates and figs, combined with nuts (almonds and hazelnuts), some raisins and bourbon-vanilla for the vanilla flavour. And not to forget 10% of cricket flour in both the bars to give you some extra nutritional benefits. Last but not least: no added sugar either.
Superfruit, nuts and crickets: sounds like pure health packed in a bar right? Altogether you get a good mix of the three providing you with 157 calories per bar made up of:
5.6 grams of protein from the crickets and nuts
17 grams of carbs and sugars from the fruit
6.5 grams of fat from the nuts
But how does it taste?
If I were you, the nutritional powers of these bars would have convinced me already. Not there yet? Let's see whether we can further convince you with the taste of the bars then. Because we like them!
Looking at the ingredients, it comes as no surprise that the bars are primarily sweet. Especially the Aronia Cherry version really tastes like a fruit bar with some added twists. The sweetness is nicely complemented by the sour touches from the cherry.
To be honest, we had never eaten aronia berries before and are not sure what they taste like, but apparently they also have that sour bite similar to the cherry. Whether from the berry or cherry doesn't matter in the end, the flavours blend and mix very well. Add a bit of crunch and a nutty flavour from the nuts and crickets in the bar, and we would almost say you have an explosion of taste packed in 40 grams.
The Vanilla Nuts bar obviously has less of this sweet fruity flavour and has a little less outspoken flavour in general. The dates and figs give the general sweet flavour, that are complemented with a touch of vanilla and nuts. Nevertheless, it is smoother and something for your sweet tooth.
Fruit means sugar and sticky, so the bars are far from dry and pleasant to eat. Every now and then you also find a crunchy bite in there from pieces of nuts. Dig in!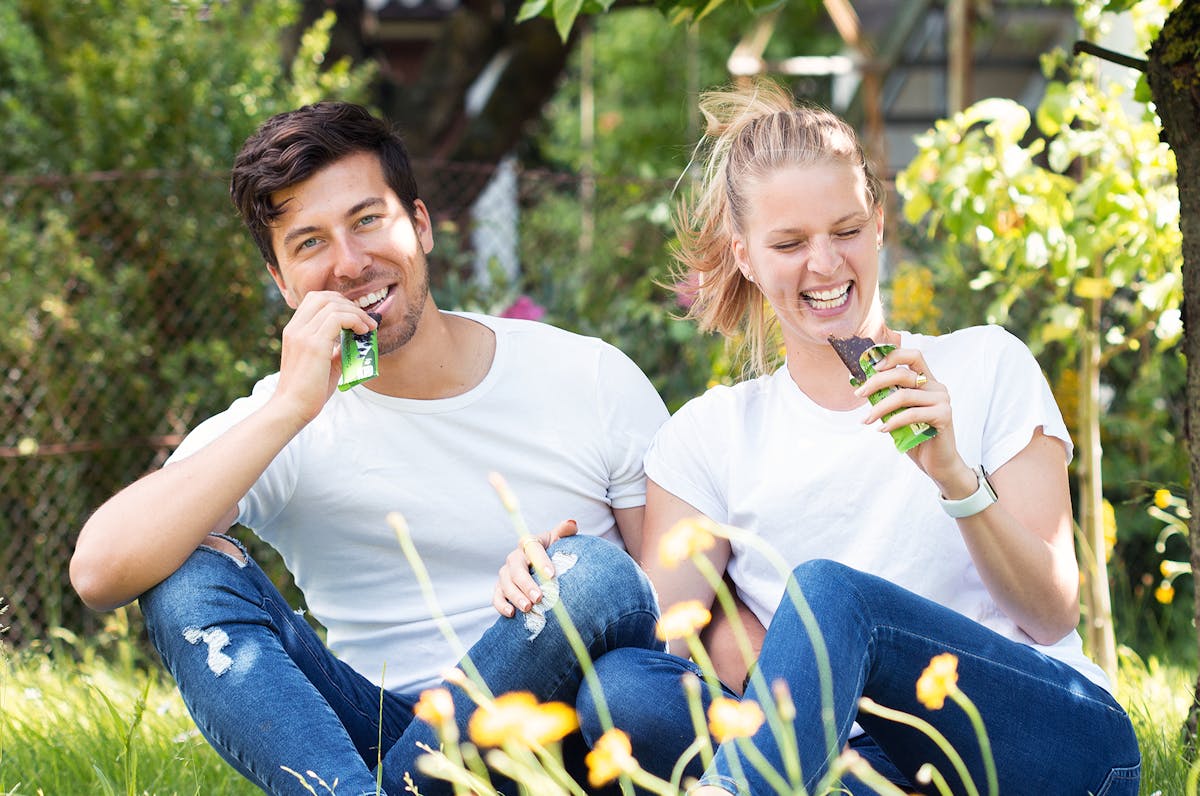 Enjoyed the bars as much as we did? Let us know!