Your all-time favorite avo toast can even be further upgraded with a crunchy insect topping to make it prettier, healthier, and something you can eat anytime of the day!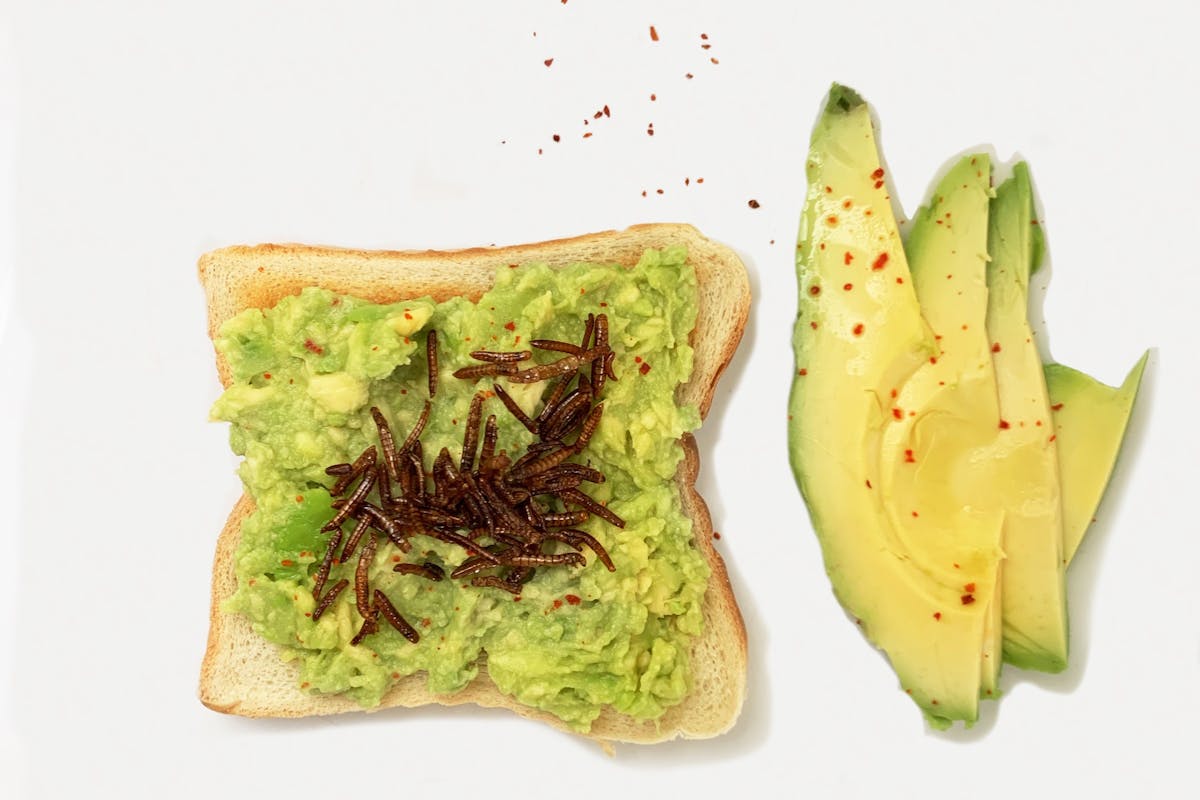 INGREDIENTS
A handful of mealworms (or: as much as you like)
2 slices of toast
1/2 ripe avocado
Salt, pepper and chili flakes to taste
1 tbsp lime juice
PREPARATION
Heat up some oil in a pan and fry the mealworms for 5 - 10 minutes
In the meantime, mash the avo in a bowl and add salt, peper, chili flakes and lime juice to the mix
Cover the mix so it doesn't turn from the pretty and tasty green into a gewy / brown mixture and set aside
When the mealworms are almost done, toast your bread and spread as much of the avo mix on top
Finally, sprinkle them on the avo toast and take the first bite of this tasty and crunchy snack!
We love avo toast. Nevertheless, we barely eat this treat due to its environemntal footprint. Avocados are grown overseas and require heaps of water! Sad life, but that unfortunately is the reason we minimize the consumption of this berry (yes it's a berry).
If we buy avocados, we either get them in a small oriental store around the corner where we know the avocados are coming from Spain (at least a small improvement compared to Mexico or South America) or on the farmer's market.
We also tried to grow our own little plant at home but unfortunately it started to rot after a few weeks - so no success here. If you were more successful in harvesting your own avocado, send us your secret!