Tested: Insec2Eat Crackers
7 November 2020
3 min read
TL;DR:
If crunch, sesame and buffaloworm are of any interest, you have found your new go-to brekkie, lunch and snack alternatives.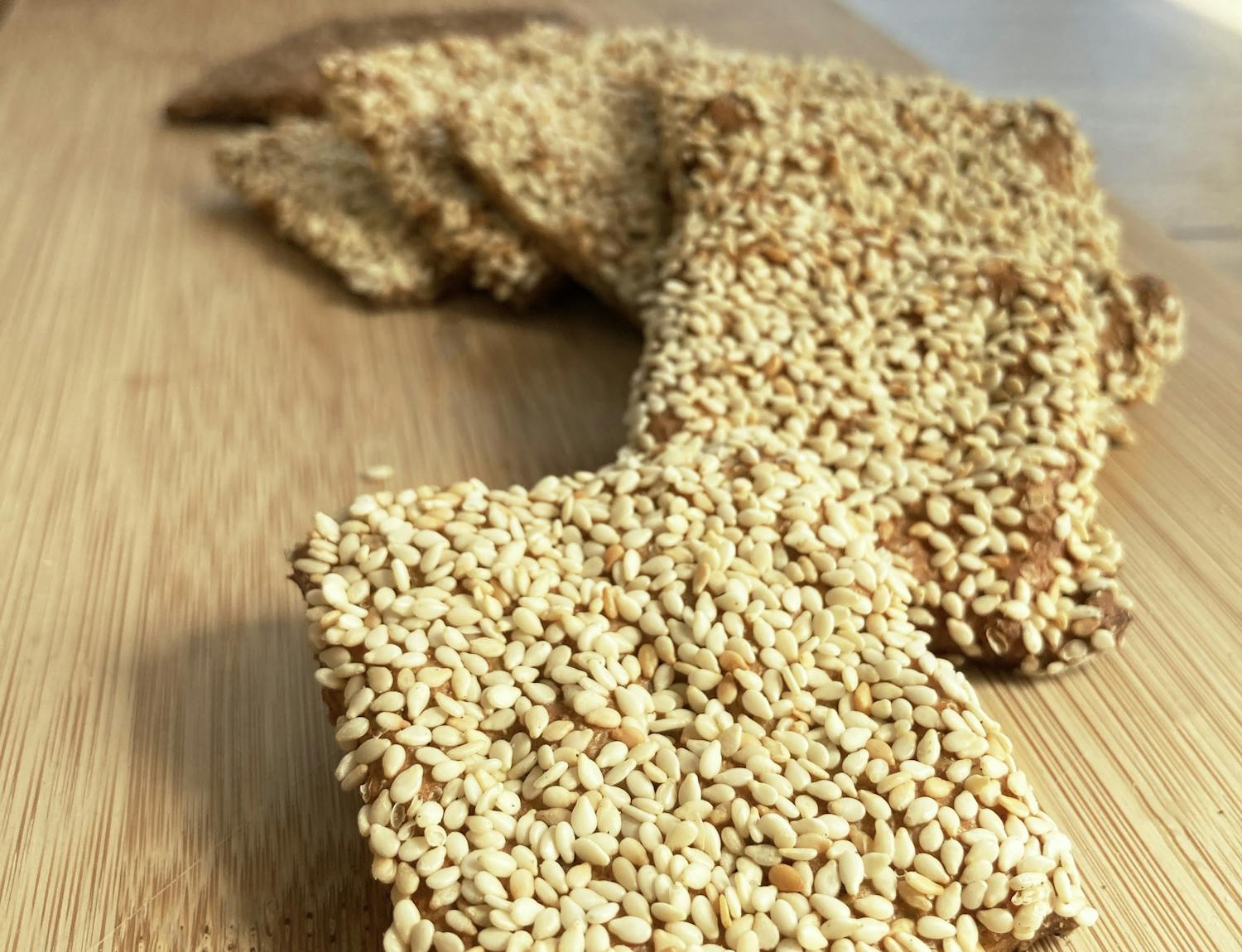 Somewhere under all those sesame seeds hides a crunchy and tasty buffalo cracker
Coming from hip and exciting Berlin, today we introduce to you our first review of Insec2Eat! Their products range from edible crickets, mealworms and their powdered versions to two insect snacks made with Buffaloworm flour: Sesame Crackers and Crispbread. Insect crackers are not as common as products such as insect (protein) bars and we were therefore very keen on trying them!
The (boring) facts
As said, the insect flour snacks come in two variations: Sesame Crackers and Crispbread (Knäckebrot). Even though we clearly tasted a difference between the two (more later), the ingredients and nutritional values of the two are almost identical. Wheat and malt flour, different versions of wholegrain meal, the buffaloworm flour and seeds make up the bulk of both crackers. This results in the following nutritional values:
290 calories per 100 gram
13.7 grams of protein primarily from the buffaloworm flour
49 grams of carbs from the different versions of flour
4 grams of fat from the seeds
But how does it taste?!
Insec2Eat advertises the two products exactly in the way we have used them: the Sesame Crackers can be seen as a healthy and low-fat alternative to chips and are thus perfect as a small snack, whereas the Crispbread (a.k.a. Knäckebrot) can be seen as a replacement for bread during lunch or brekkie.
What we really like about both of the products is that they have that homemade or made by granny look-and-feel. No two crackers that you will find in one package are the same. They come in different shapes, sizes and thickness, which makes them look like they were just freshly baked by the hands of the baker around the corner - which is actually true if you live in Berlin. No machine seems to have touched these crackers and we love it!
Onto the taste: the sesame crackers provide exactly what the name implies: sesame. It is definitely the primary taste which we enjoy simply for the fact that we like sesame. Combine the fresh taste of it with a little more earthy taste of the buffaloworm flour, and you have an idea what you can expect from the Sesame Crackers. They are also super crunchy, which also gives them the bite of a proper snack!
Even though the Crispbread is also sprinkled with sesame seeds, the taste of them is not as present as in the crackers. Because of this, they also taste more like the buffaloworm flour . This means the crispbread has more of an earthy (after)taste that is typical for the buffaloworm and that you either like or dislike. Tom enjoys it for example, whereas Johanna is definitely not a big fan of the buffaloworm flavour. The Crispbread also has an awesome crunch, making it almost a 1-on-1 alternative to Knäckebrot.
Pro-tip: although both the Sesame Crackers and the Crispbread have taste enough to be eaten on its own, we love to either dip them in or spread them with hummus. We happen to have an awesome homemade hummus recipe that we also prepared with buffaloworm flour from Insec2Eat that works very well as a topping. Try it out and let us know your thoughts!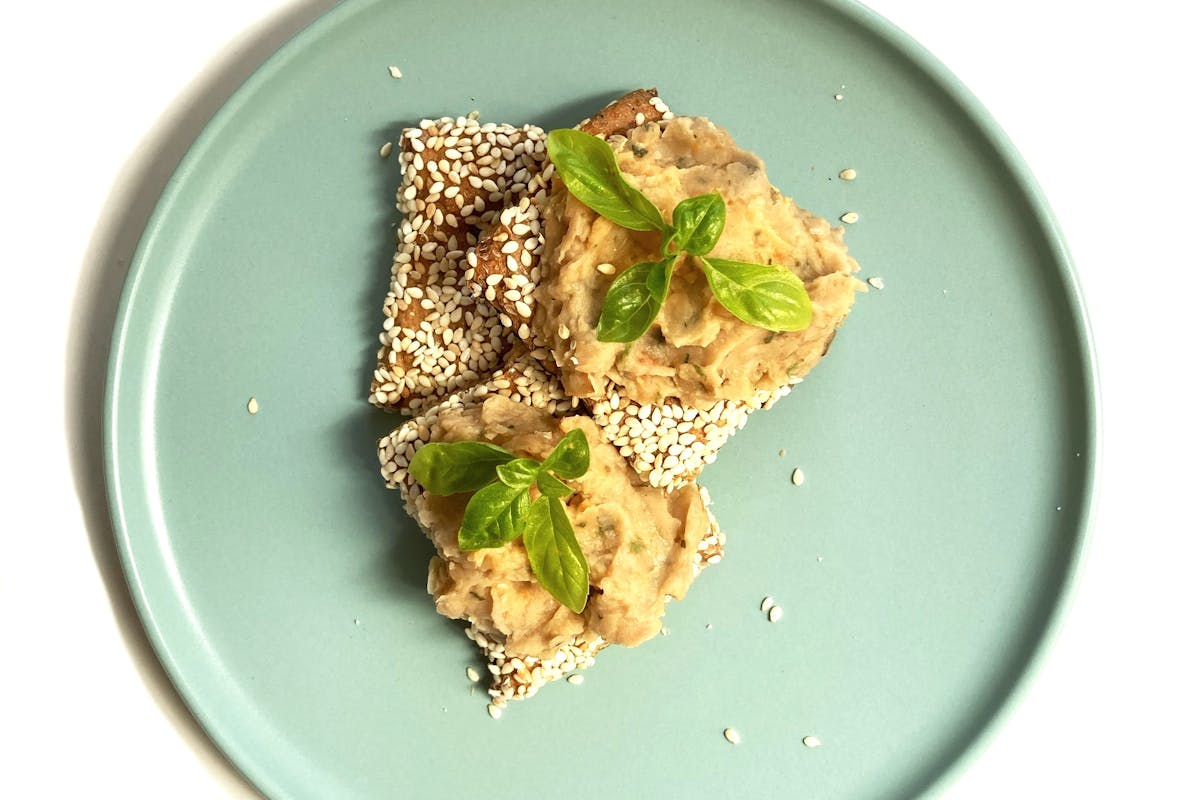 The perfect match: buffaloworm crackers topped with homemade hummus